OMMI' 60 years long walk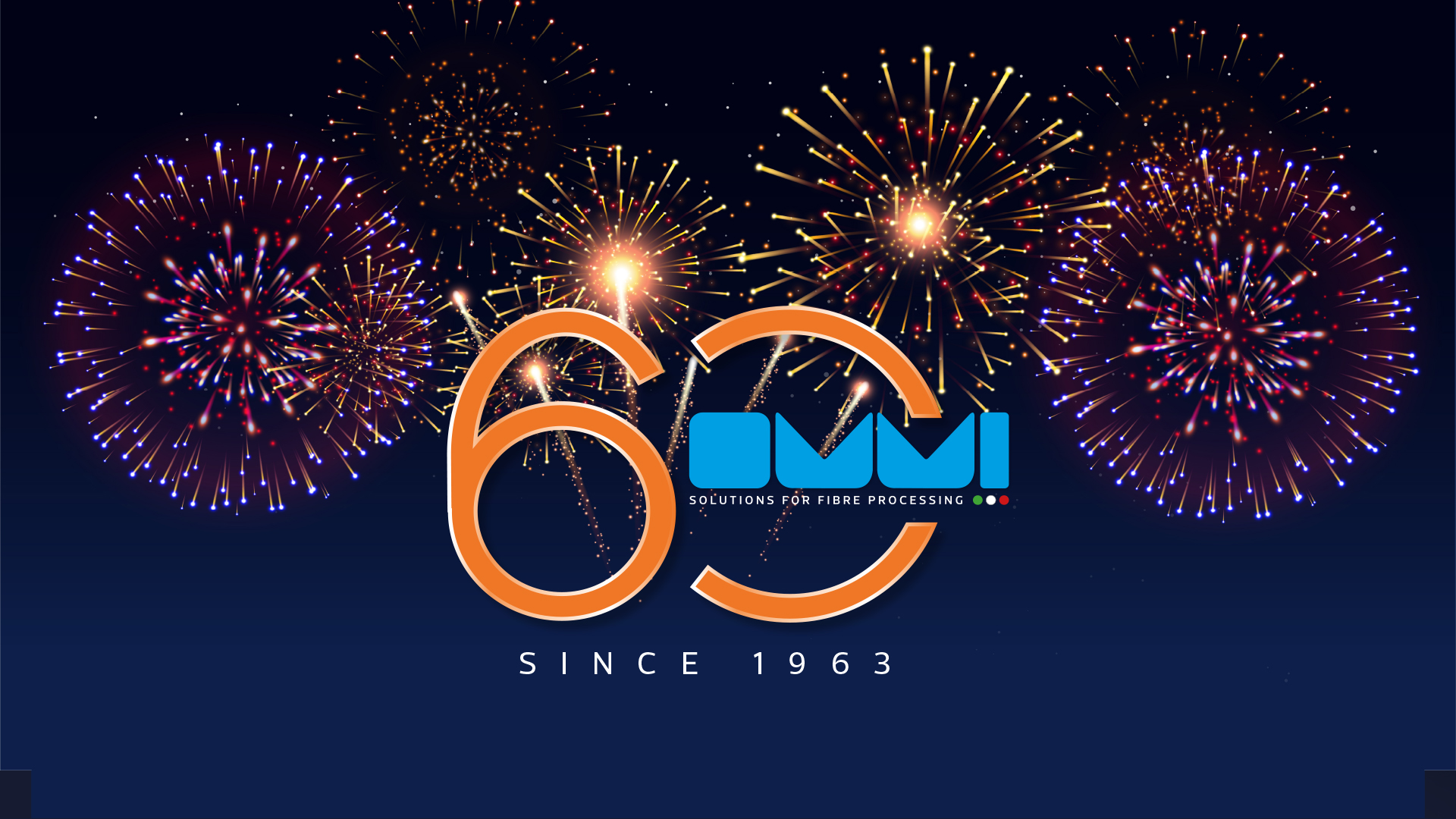 1963-2023 the OMMI' 60 year long walk.
OMMI celebrates its own 60 years of history. The world textile technology exhibition, ITMA2023 in Milan, is the right occasion to tell a story that began in 1963 in the context of the largest textile district in Europe, Prato in Tuscany, where it is still active. OMMI started at that time with production of dyeing machines but soon makes itself known in the processing of textile fibers such as blending, opening till card' feeding for spinning and nonwovens sectors, by exporting to over 40 countries on the 5 continents. Today OMMI with the OMMIBLEND® products' range is a leader in solutions for the opening and blending of fibers and in the sector of dyeing/bleaching processes (pre and post) as well with the DYEMOVE® range. But it is by collecting the experience of Italiana Rigenerazione, a company owned by OMMI among others and former manufacturer of tearing machines for the mechanical recycling of fibers, that by combining with the great experience accumulated in the management of fibers, today OMMI is enjoying growing international success with the patented range of RECOLINE® defibrators, an evolution of the mechanical recycling aimed to achieve high quality regeneration of fibres for spinning and Nonwoven processes. The new RECOLINE-HP version will be visible at the ITMA fair at the OMMI stand B302 hall 10.
1963-2023 OMMI festeggia 60 anni di storia
La fiera mondiale della tecnologia tessile, ITMA2023 di Milano, è l'occasione più giusta per raccontare una storia iniziata nel 1963 nel contesto del distretto tessile più grande di Europa, Prato in Toscana, dove tuttora risiede. OMMI inizia con le macchine da tintoria ma ben presto si fa conoscere nella gestione delle fibre nei processi di mescolatura, apertura e alimentazione di processi di cardatura per filatura e nontessuto, esportando oggi in oltre 40 Paesi del Pianeta. Oggi OMMI con la linea di prodotti OMMIBLEND® è leader nella offerta di soluzioni per la apertura e mescolatura di fibre anche nel settore dei processi di tintoria e candeggio (pre e post) con la linea DYEMOVE®. Ma è raccogliendo il testimonial di Italiana Rigenerazione azienda partecipata da OMMI ed ex produttrice di sfilacciatrici per il riciclo meccanico di fibre, che abbinandosi alla grande esperienza accumulata nella gestione delle fibre oggi OMMI sta riscuotendo un crescente successo internazionale con la linea di defibratrici brevettata RECOLINE®. La nuova versione RECOLINE-HP sarà presentata in anteprima alla fiera ITMA. presso lo stand OMMI B302 hall 10.